Customer Service Representative / Teller (Drummond Branch)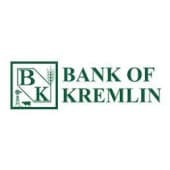 Bank of Kremlin
Customer Service · Full-time, Part-time
Enid, OK, USA · Drummond, OK, USA
Posted on Monday, July 17, 2023
We are hiring Customer Service Representatives/Tellers, full-time and part-time, for our Drummond branch. This position is responsible for performing banking transactions for Bank customers in a timely, accurate, and courteous manner. Drummond Branch hours are from 7:30 am to 5:30 pm Monday through Friday (open 8-5).
*Applications are being accepted for both full time and part time positions.
Bank of Kremlin is an equal opportunity employer.