Wind Technician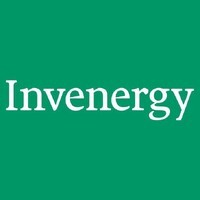 Invenergy
Lahoma, OK, USA
Posted on Tuesday, October 3, 2023
Invenergy drives innovation in energy. Powered by decades of entrepreneurial experience and unparalleled execution, we solve the energy challenges facing our customers and communities. We provide power generation and storage solutions at scale around the world to create a cleaner energy future. We develop. We build. We own. We operate. We are Invenergy.
About The Site
The Maverick Wind Energy Center is a 287 MW wind power generation facility located near Lahoma, Oklahoma utilizing GE 2.3 and 2.8 MW WTG turbine technology.
Position Overview
As a Wind Technician you will be responsible for operating and maintaining the Maverick Energy Center.
Responsibilities
Perform routine mechanical and electrical maintenance on GE wind turbine and associated equipment

Climb wind turbine towers daily, wearing all required safety equipment, to inspect, maintain, or repair equipment.

Understand electrical and mechanical functions of all components of a wind turbine generator and associated equipment

Troubleshoot mechanical and electrical faults; repair and/or replace components

Maintain company tooling, facilities and equipment and a clean safe work environment

Work a 40 hour work week and be subject to scheduled and unscheduled overtime. The work schedule will vary during the peak maintenance periods
Required Skills
High school diploma or equivalent

One (1) year technical experience (mechanical, electrical, etc.) and/or technical education.

Must be able to work outdoors in inclement weather, climb ladders without assistance, and work at heights greater than 80 meters (250 feet).

Ability to move and manipulate up to 45 kg (100 pounds).

Weight must not exceed 120 kg (265 lbs.) excluding equipment/gear worn when performing job related tasks.

Valid driver's license and acceptable driving record.
Individuals receiving conditional offers of employment will be subject to drug testing and must receive a negative result to begin working for the company.
Eligible for medical, dental, vision, 401(k), profit sharing, bonus, paid time off, etc.
Invenergy LLC is an equal opportunity employer. All qualified applicants will receive consideration for employment without regard to, among other things, race, color, religion, sex, sexual orientation, gender identity, national origin, age, status as a protected veteran, or disability.