Corporate Controller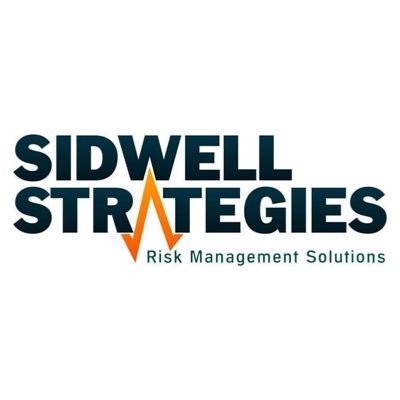 Sidwell Strategies
Accounting & Finance · Full-time
Enid, OK, USA
80,000 – 90,000 USD per year
Posted on Friday, April 14, 2023
Job description
Sidwell Strategies and Sidwell Distribution is looking for a result oriented, hands-on professional with the ability to deal effectively and interact well with customers, vendors, and employees. The Corporate Controller will oversee all lines of business and manage our accounting personnel. Duties include directing personnel and department operations, compiling financial reports based on financial statements, and implementing policies and procedures for financial reporting. Must have the ability to resolve problems/conflicts in a diplomatic and tactful manner.
Controller duties and responsibilities (but are not limited to):
Assist management with important financial decisions
Prepare financial documents such as business reports, financial forecasts, and statements to understand the financial state of business
Supervise employees who work under the controller in preparing financial reports and budgets
Monitor a company's financial reports and determine ways to reduce costs
Keep up to date on the financial market to understand how to maximize profits and find new expansion areas
Understand the financials of a company, to meet legal requirements and keep the financial state in good standing
Oversight of the Accounts Payable processes
Audit invoice entry to A/P system
Processing of supplier payments
Administering automatic payments
Reconciliation of supplier statements
Oversight of the Billing/Accounts Receivable processes
Production monthly recurring billing
Application of customer payments
Collections
Process weekly payroll entries
Bank reconciliations
Prepare general ledger journal entries
Preparation and analysis of monthly Financial Statements, including reconciliation of all Balance Sheet Accounts
Process intercompany billings
Administration of corporate credit card charges
Assist management in budgeting process
Forecast weekly cash requirements
Qualifications and Requirements:
Bachelor's Degree in Accounting or a related field
CPA desired but not required
Proven background in commercial property maintenance, construction management, construction administration or a related field
Minimum 5 years practical accounting experience, including experience with job cost accounting
Minimum of 2 years managerial experience in an accounting environment
Knowledge of Generally Accepted Accounting Principles.
Work with Project Managers and Operations Team a plus
Job Type: Full-time
Pay: $80,000.00 - $90,000.00 per year
Benefits:
Dental insurance
Health insurance
Paid time off
Vision insurance
Physical setting:
Schedule:
8 hour shift
Monday to Friday
Supplemental pay types:
Ability to commute/relocate:
Enid, OK 73703: Reliably commute or planning to relocate before starting work (Required)
Education:
Experience:
GAAP: 1 year (Preferred)
Accounting: 3 years (Required)
License/Certification:
Work Location: One location
Sidwell Strategies is an equal opportunity employer.