Underwriting Technician I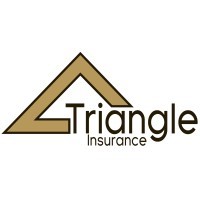 Triangle Insurance
Job Functions:
Sales & Business Development
Employment Types:
Full-time
Triangle Insurance Company is a commercial agribusiness insurance carrier headquartered in Enid, Okla., providing exclusive and innovative products to clients across the country. We have an immediate opening for an Underwriting Technician I. Competitive starting pay commensurate with experience. Responsible for processing small claims according to internal and industry guidelines and ensuring accurate reporting and data analysis for information submitted to management and regulatory authorities. This position requires strong attention to detail and reasoning ability.
Qualifications
To perform this job successfully, an individual must be able to perform each essential duty satisfactorily, including a high level of attention to detail, organized, and be able to work in a high-paced and high-volume environment. The requirements listed below represent the knowledge, skill, and ability required. Reasonable accommodations may be made to enable individuals with disabilities to perform the essential functions, providing that the totals do not present an undue hardship on The Triangle Companies.
Responsibilities
Study, maintain and use all rating, coding, and procedures manuals
Enter all policy information into mainframe or rating system and work to meet policy processing workflow guidelines.
Study and utilize insurance manuals, policies, and training materials to become proficient in the lines assigned and to have a working knowledge of other significant lines.
Develop and maintain systems to monitor guideline compliance and interaction with other departments.
Promote positive teamwork between company employees, outside agencies, and others.
Work to meet policy processing workflow guidelines » Keep manager informed of problems and problem areas.
Order MVRs and provide preliminary analysis to Underwriting.
To apply Email a resume, cover letter and references to brenda.rogers@triangleins.com, using the subject line "Underwriting Technician I".
Education & Experience
Demonstrated knowledge of underwriting policy, practices, and procedures, as normally acquired through undergraduate studies or certification in courses such as IIA/CPCU and/or one (1) to three (3) years related business experience; or a combination of education and experience. Licensing Requirements Must have or be capable of meeting requirements necessary to secure and maintain an agent's or CSR license for property and casualty insurance. *This job posting does not include the complete description and essential function and requirements of the position. You may request a full copy upon application.
TRIANGLE INSURANCE COMPANY
We write agribusiness insurance right.