Veterinary Clinic Assistant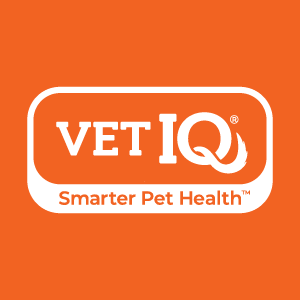 VetIQ Petcare
Alameda, CA, USA
Posted on Wednesday, September 14, 2022
PetIQ provides convenient and affordable pet health and wellness products and veterinary services to pets and their families through retail and ecommerce channels across the country. We are advocates for pet parents, because we believe that all pet parents should be able to provide necessary care that enhances the lives of their pets.
Why join the PetIQ Team?
·
Company is in growth mode, come be a part of our exciting growth
Full time employee benefits include:
·
Medical, Dental, Vision
·
Company Paid Life Insurance
·
401(k) with Company Match
·
Employee Assistance Program (EAP)
·
6
Paid Holidays, 2 Personal Days and PTO
·
Short and Long Term Disability Insurance
Our Wellness Centers provide high quality preventive and wellness pet care services, including diagnostic tests, vaccinations, preventative medications, microchipping, nail trims, and more! VIP Petcare (PetIQ) Clinic Assistants are committed to pet health and wellness. The assistant provides professional, efficient, and positive support to our clients, pets, and doctors. They'll answer client questions, and walk them through our clinic process.
Starting pay is $19.77/hour.
Responsibilities
Keeping the examination areas clean and ready for patients
Preparing vaccines
Holding pets for wellness procedures and sample collection
Preparing samples for outside laboratory testing
Making recommendations for services and products aligned with our Standard of Care
Leading a culture of safety in your center
Collecting payment and reviewing discharge paperwork with clients.
Qualifications
High School Diploma or equivalent required
Previous customer service or sales experience preferred
Must be 18 years of age or older
Must be able to work schedule, which includes varied days and times, most weekends, and some holiday work
Reliable transportation to center
Must successfully pass criminal background check
Skills and Abilities
Must enjoy and be comfortable working with primarily dogs and cats of all sizes, temperaments and breeds, including handling and lifting animals as necessary
Present professional appearance and positive conduct
Punctuality and dependability highly valued
Knowledge of basic sales principles and application while making recommendations to clients
Knowledge of principles and processes for providing customer service
Able to work independently without direct supervision
Environment and Physical
Lifting up to 150 pounds assisted, and 50 pounds without assistance
Standing, walking, and moving about for prolonged periods of time
PetIQ is committed to creating a diverse environment and is proud to be an equal opportunity employer. All qualified applicants will receive consideration for employment without regard to race, color, religion, gender, gender identity or expression, sexual orientation, national origin, genetics, disability, age, or veteran status, or any other applicable characteristics protected by law.
By submitting this application, I certify that my answers are true and complete to the best of my knowledge. If this application leads to employment, I understand that false or misleading information in my application or interview may result in my release.