Field Operations Manager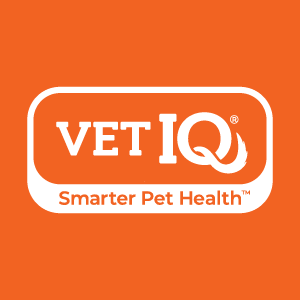 VetIQ Petcare
Operations
Lakeland, FL, USA
Posted on Tuesday, March 14, 2023
PetIQ provides convenient and affordable pet health and wellness products and veterinary services to pets and their families through retail and ecommerce channels across the country. We are advocates for pet parents, because we believe that all pet parents should be able to provide necessary care that enhances the lives of their pets.
Why join the PetIQ Team?
·
Company is in growth mode, come be a part of our exciting growth
Full time employee benefits include:
·
Medical, Dental, Vision
·
Company Paid Life Insurance
·
401(k) with Company Match
·
Employee Assistance Program (EAP)
·
Short and Long Term Disability Insurance
VIP Petcare is the leader in providing pets and their owners affordable, accessible, mobile preventive medicine. If you have a passion for pets, developing talent, and growing your business- we want you! We are looking for highly capable, talented, professional Field Operations Managers who are passionate about pets to lead our field office team.
What does a Field Operations Manager do?
Field Operations Managers are the leaders of their office, using their skills and experience to ensure the office is not only operationally sound, but a positive, team oriented environment. The Field Operations Manager works alongside their team to ensure that they are being developed appropriately, and providing our clients with an exceptional experience in clinic. The Field Operations Manager will accompany their team to various clinic locations, spending approximately half of their time in the field. In addition, they're also responsible for the day to day operations, managing the business, and regularly communicating with host location partners and veterinarians. This is a unique, multifaceted position that will stretch your current skill set, and help you continue to develop in your career!
Who are we?
VIP Petcare is the premier provider of pet wellness and non-emergency veterinary services. We deliver affordable, and convenient veterinary services in a friendly, positive environment. Our Community Veterinary Clinics provide high quality preventative and wellness pet care services, including diagnostic tests, vaccinations, preventative medications, microchipping, nail trims, and more! Our teams travel to different host locations to provide veterinary preventative wellness clinics to the community.
What we expect from you
VIP Petcare wants you to love your work, and we're seeking Field Operations Managers who align with our core values, including Professionalism, Honesty, Teamwork, and Passion for Pets. Being a Field Operations Manager at VIP Petcare is more than just providing support, it's showing up every day to live our values, with a dedication to your team, and a desire to continue to develop them. Most importantly, it's having that passion for improving the lives of pets and the people who love them!