Payroll Specialist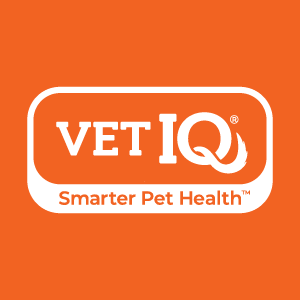 VetIQ Petcare
Accounting & Finance
Eagle, ID, USA
Posted on Tuesday, March 14, 2023
PetIQ provides convenient and affordable pet health and wellness products and veterinary services to pets and their families through retail and ecommerce channels across the country. We are advocates for pet parents, because we believe that all pet parents should be able to provide necessary care that enhances the lives of their pets.
Why join the PetIQ Team?
·
Company is in growth mode, come be a part of our exciting growth
Full time employee benefits include:
·
Medical, Dental, Vision
·
Company Paid Life Insurance
·
401(k) with Company Match
·
Employee Assistance Program (EAP)
·
Short and Long Term Disability Insurance
Job Overview:
In this role, you will perform full-cycle payroll processing in a multi-state environment. Duties include, but not limited to, processing, reviewing and entering timecards, time off accrual processing, and auditing.
Roles & Responsibilities:
·
Process bi-weekly payroll in a multi-state payroll for salaried and hourly, full time and part time employees, ensuring the accuracy of data entry along with coordinating timely close of the payroll transaction.
·
Create pay data batches, verify and reconcile wages and hours. Calculate timecards when needed.
·
Assist locations with time and attendance entries.
·
Monitor timely receipt of timecards required documents from all locations.
·
Payroll system maintenance, including, but not limited to taxes form processing, local taxes, timekeeping input, and garnishments
·
Calculate and process off-cycle manual checks.
·
Process terminations a
nd final payments
according to state law.
·
Produce audit reports, audit registers, accrual and special cases.
·
Process stop payment, reversal and update online banking.
·
Researching, analyzing and resolving payroll-related problems or questions including investigation and resolution of questions and discrepancies in paychecks.
·
Administration functions including filing, running reports, effective record keeping and communications.
·
Receive and respond timely to telephone, e-mail inquiries and mail.
·
Responsible for documenting, maintaining and keeping up to date procedure
documents
.
·
Maintain close relationships with HR team assisting them with payroll inquires.
Minimum Qualifications
4-5 years' experience in multi-state payroll experience required
Demonstrated exposure to a high volume, and multi-task work environment
Education Requirements
Requires completion of a high school diploma, General Education Development (GED) or equivalency.
Preferred Qualifications
Bachelor's Degree or CPP (Certified Payroll Professional) preferred or equivalent experience
Experience processing payroll utilizing ADP Workforce Now
PetIQ is committed to creating a diverse environment and is proud to be an equal opportunity employer. All qualified applicants will receive consideration for employment without regard to race, color, religion, gender, gender identity or expression, sexual orientation, national origin, genetics, disability, age, or veteran status, or any other applicable characteristics protected by law.
By submitting this application, I certify that my answers are true and complete to the best of my knowledge. If this application leads to employment, I understand that false or misleading information in my application or interview may result in my release.