Human Resources Business Partner-Director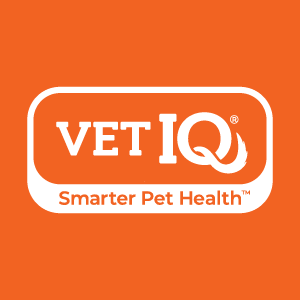 VetIQ Petcare
Eagle, ID, USA
Posted on Tuesday, March 14, 2023
PetIQ provides convenient and affordable pet health and wellness products and veterinary services to pets and their families through retail and ecommerce channels across the country. We are advocates for pet parents, because we believe that all pet parents should be able to provide necessary care that enhances the lives of their pets.
Why join the PetIQ Team?
·
Company is in growth mode, come be a part of our exciting growth
Full time employee benefits include:
·
Medical, Dental, Vision
·
Company Paid Life Insurance
·
401(k) with Company Match
·
Employee Assistance Program (EAP)
·
Short and Long Term Disability Insurance
Job Overview:
In this role, you will bring a premier business background and interest in joining the HR leadership team of our pet-loving public company. Our company has a capable and diverse team who have joined us through organic growth and acquisition. As a business partner to our Services leaders in Medical Affairs and Commercial Business, this critical role will partner to strengthen our organization, lead HR processes, and drive toward successful business outcomes. As our business is evolving, we look for a leader who welcomes solving challenging problems, has exceptional business and relationship skills, and enjoys hands-on connection to the field teams. Preference for deep experience in market-leading companies with a blended exempt/non-exempt workforce.
Note: This position is based in Eagle, ID.
Responsibilities:
·Serves as a trusted business partner and coach to selected Services leaders
·Partners with the HR team, business leadership, and team members to identify HR priorities and opportunities to
strengthen HR processes including in these areas: planning, recruiting and onboarding, culture and engagement initiatives, talent and leadership development, scorecard/HR metrics reporting, performance management, compensation and recognition, change management, policies and procedures, compliance. Looks for opportunities to make processes more strategically meaningful and efficient
·Leads execution of HR processes for assigned teams
·Develops site team performing HR responsibilities. Inspires team spirit and cultivates a process of ideas/wins-sharing for cross-pollination. Influences to build common process and policies where appropriate
·Looks for opportunities to improve organizational effectiveness
·Stays close to the field teams to proactively identify and communicate employee or risk areas to the leadership and recommend mitigation or response
·Provides counsel on escalated employee relations or policy questions for successful resolution
Minimum Qualifications
8+ years HR leadership experience with market-leading companies. Preference for a combination of experience in public companies and growth organizations with a blended exempt/non-exempt workforce
Demonstrated experience leading a talent acquisition team
Multi-Industry experience. Pet wellness, retail, consulting experience a plus
Experience in key business partner roles with expertise in growth and change management, workforce planning, organizational effectiveness, recognition, compensation, analytics and reporting, employee relations, performance management, policies and culture and engagement
Strong business acumen and judgment with a client-service mindset
Entrepreneurial, innovative, and pragmatic
Enjoys spending time at sites and engaging and building relationships with site teams and employees
Thrives in a dynamic, fast-paced environment and can execute amid changing priorities
Natural rapport-builder with exceptional collaboration, coaching, influencing, and facilitation skills
Personal commitment to the highest standards of work product, confidentiality, and integrity
Effective writing skills – can package ideas simply and persuasively
Ability to acquire a thorough understanding of the organization's jobs, qualifications, compensation, and administrative practices.
Proficient in HRIS systems with an ability to quickly adapt to new platforms
Education Requirements
Bachelor's degree with excellent academic record required; graduate degree (e.g., MBA) is a plus
PetIQ is committed to creating a diverse environment and is proud to be an equal opportunity employer. All qualified applicants will receive consideration for employment without regard to race, color, religion, gender, gender identity or expression, sexual orientation, national origin, genetics, disability, age, or veteran status, or any other applicable characteristics protected by law.
By submitting this application, I certify that my answers are true and complete to the best of my knowledge. If this application leads to employment, I understand that false or misleading information in my application or interview may result in my release.