Field Operations Assistant (copy)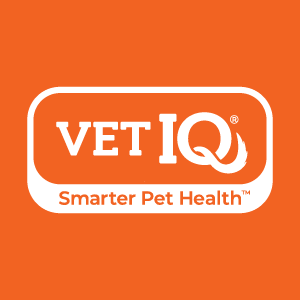 VetIQ Petcare
Operations
Birmingham, AL, USA
Posted on Wednesday, March 15, 2023
PetIQ provides convenient and affordable pet health and wellness products and veterinary services to pets and their families through retail and ecommerce channels across the country. We are advocates for pet parents, because we believe that all pet parents should be able to provide necessary care that enhances the lives of their pets.
Why join the PetIQ Team?
·
Company is in growth mode, come be a part of our exciting growth
Full time employee benefits include:
·
Medical, Dental, Vision
·
Company Paid Life Insurance
·
401(k) with Company Match
·
Employee Assistance Program (EAP)
·
Short and Long Term Disability Insurance
VIP Petcare (PetIQ) is a fast paced, innovative company looking for honest, professional team members who have a passion for pets and the people who love them. We provide a wide variety of preventative pet care services through our community clinics.
We are currently looking for a Field Operations Assistant to join our growing team!
​​Overview
The Field Operations Assistant is responsible for assisting with many aspects of field office operations.
Essential Functions/Job Duties
Assist with the management of all field office operational issues to include administrative facilities and inventory
Assist with office and warehouse organization and maintenance
Assist with van cleanliness and maintenance Ensure rigs are "Rig Ready".
Stock with vaccines, prepare lot numbers, organize, clean and load the rigs utilizing the Rig Checklist
Communicate regularly with the Field Operations Manager to ensure consistency in how operational SOPs are being executed as it relates to Rig operations
Update all Rig Binders as necessary Participate in training initiatives pertaining to field office locations
Work rigs when necessary at VIP Petcare clinics
Live our values and reinforce brand promise with our partners, clients and team members
Work weekends with flexible days off during the week.
Other duties as assigned
Skills and Aptitudes
Present professional appearance and positive conduct Knowledge of principles and processes for providing customer service
Basic accounting principles
Critical thinking skills
Independent judgment and decision making skills
Detail oriented, ensuring accurate and reliable work product
Strong verbal and written communication skills
Strong ability to effectively work with cross-functional teams to direct and lead company initiatives and goals
Able to work independently
Strong organizational, problem-solving and analytical skills
Ability to switch focus rapidly in a fast paced environment
Reliable transportation to office
Must successfully pass criminal history background check and motor vehicle record check
Microsoft Office
iPad
Qualifications
High School Diploma or equivalent
VIP Petcare experience preferred
Must be 18 years of age or older
Safe driving record and valid driver's license
Environment and Physical
Must enjoy and be comfortable working with pets of all sizes and temperaments, including handling and lifting animals as necessary
Ability to drive motor vehicles in various terrain and weather conditions
Sit for prolonged periods of time
Work for prolonged periods of time at a desk utilizing a computer
Work for prolonged periods of time in the field, including 12-14 hours days on occasion
Fast-paced, fluid work environment
Lift up to 150 pounds assisted
Stand/walk/move about for prolonged periods of time while at a clinic
Schedule includes weekends, with occasional overnight and holiday work
Some outdoor clinic work and activities may be necessary
PetIQ is committed to creating a diverse environment and is proud to be an equal opportunity employer. All qualified applicants will receive consideration for employment without regard to race, color, religion, gender, gender identity or expression, sexual orientation, national origin, genetics, disability, age, or veteran status, or any other applicable characteristics protected by law.
By submitting this application, I certify that my answers are true and complete to the best of my knowledge. If this application leads to employment, I understand that false or misleading information in my application or interview may result in my release.