Supply Chain Manager - Great Southwest Location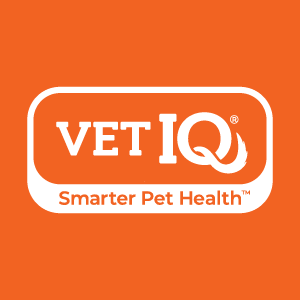 VetIQ Petcare
Operations
Omaha, NE, USA
Posted on Wednesday, March 15, 2023
PetIQ provides convenient and affordable pet health and wellness products and veterinary services to pets and their families through retail and ecommerce channels across the country. We are advocates for pet parents, because we believe that all pet parents should be able to provide necessary care that enhances the lives of their pets.
Why join the PetIQ Team?
·
Company is in growth mode, come be a part of our exciting growth
Full time employee benefits include:
·
Medical, Dental, Vision
·
Company Paid Life Insurance
·
401(k) with Company Match
·
Employee Assistance Program (EAP)
·
Short and Long Term Disability Insurance
The Supply Chain Manager is the primary point of contact for Supply Chain needs that are required to meet customer expectations (internal or external). This position will work with each department directly and will function as the Supply Chain liaison for new product launches, changes to existing products or any other issues that may arise. This individual will lead and direct a number of strategic sourcing initiatives designed to further rationalize and strengthen the PetIQ-Omaha supply chain. In addition to the above, the Supply Chain Manager hires, trains and evaluates performance of subordinate staff.
Duties/Responsibilities
Provides guidance to senior management to assure optimum utilization of supply chain resources to meet customer needs and provides communication regarding interruptions and service issues to key stakeholders.
Manages Supply Chain staff to achieve corporate goals, ensures adequate procurement/planning of finished goods, raw materials, primary and secondary components, preprint, external bulk, and non-finished product.
Provides regular feedback to employees and monitors employee performance against job requirements, metrics and business rules.
Responsible for the product management of contract manufactured and outsourced items. Obtain and implement supply and quality agreements with supplier partners.
Manages inventory strategies and buffers to ensure service to the Supply Chain and manages product flow/optimization strategies to ensure highest profit and service opportunities.
Work with various internal departments, identify and implement cost savings opportunities.
Monitors and maintains demand flags in MRP system to ensure the team is planning/purchasing the correct amount of inventory.
Ensures participation of project meetings and proper incorporation into Supply Chain and Production Planning, including Innovation and Stage Gate.
Education Requirement
Bachelor degree in a relevant discipline
Minimum Qualifications
5+ years progressively responsible operational experience in a manufacturing environment
3-5+ years of experience in use of purchasing technology
Preferred Qualifications
Comprehensive understanding of material resource planning methods is necessary, as is thorough knowledge of manufacturing and packaging processes.
Proficient in Supply Chain strategies, with strong analytical and problem-solving skills.
Strong leadership skills, and demonstrated ability in leading change.
We have a great south west Omaha location, and our pets are welcome to join us at work!
PetIQ is committed to creating a diverse environment and is proud to be an equal opportunity employer. All qualified applicants will receive consideration for employment without regard to race, color, religion, gender, gender identity or expression, sexual orientation, national origin, genetics, disability, age, or veteran status, or any other applicable characteristics protected by law.
By submitting this application, I certify that my answers are true and complete to the best of my knowledge. If this application leads to employment, I understand that false or misleading information in my application or interview may result in my release.