Tax Advisor II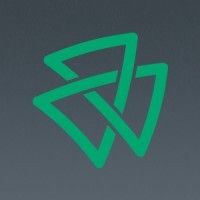 Wymer Brownlee Wealth Strategies
Job Functions:
Accounting & Finance
Employment Types:
Full-time
Job Summary
Our firm is currently seeking a detail-oriented, qualified tax accountant to prepare tax returns and payments, financial statements, and some payroll while maintaining the highest level of client satisfaction. They will research, study, and interpret tax law within all legal guidelines.
At Wymer Brownlee Wealth Strategies we enjoy what we do and the people we do it with. We believe that what we do matters and is exemplified by the level of trust and customer services we deliver. We earn the trust and confidence of our team members, clients, their families and the communities in which we serve by upholding a personal value system based on honesty, integrity and gratitude.  We support all policies, procedures, and programs which build and sustain our internal culture.
Essential Functions and Accountabilities include, but are not limited to
Timely and accurately prepare federal, state, local and special tax returns for individuals and businesses.
Prepare financial statements, reports, and records by collecting, analyzing, and summarizing information.
Prepare payroll.
Determine tax liability and prepare fund requests.
Manage and maintain a positive client relationship; including service requests, scheduling meetings, assisting in completing paperwork and forms, and providing all information to the client.
Build a demonstrated understanding of Wymer Brownlee products and services.
Maintain required CPE, technical knowledge, and adherence to all requirements necessary to complete tasks.
Constantly verify quality and accuracy of work.
Participate in team meetings; bring manager up-to-date and identify any barriers in accomplishing tasks.
Adopt and assure the consistent use of repeatable processes to assure the firm maintains operational efficiencies.
Other accountabilities as required.
Wymer Brownlee Core Values
Make it Matter
We, Not Me
Status Quo is Not Our MO
Supervisory Responsibilities
This position has no supervisory responsibilities
Experience, Education and Licensure
Bachelor's degree in accounting; a minimum of three years tax preparation experience; demonstrated understanding of QuickBooks and tax software (Ultra Tax CS preferred but not required), experience in multi-client environment;  CPA or EA preferred, or the ability to obtain.